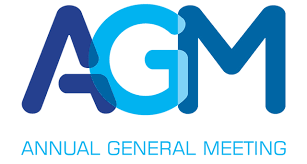 FOR MEMBERS OF THE BET HAKENESET
TO ALL MEMBERS OF THE CONGREGATION
You are requested to attend the
ANNUAL GENERAL MEETING OF THE CONGREGATION
ON Motzae Shabbat, December 10th 2022 at 7:15 pm prompt
AGENDA
1.      Minutes of the 2021 Annual General Meeting
2.      Matters arising from the Minutes
3.      Parnas Presidente's Report
4.      Adoption of the Report
5.      Treasurer's Report and Presentation of Accounts
6.      Discussion and Adoption of Report
7.      *Election of Hon Officers and Members of the Mahamad
a)      Parnas Presidente
b)      Parnas Vice Presidente
c)      Treasurer
d)      Gabbai
e)      Hon. Secretary
f)       Ladies Committee Chair
g)      Mahamad (6 members – sub-group duties to be defined)
8.       Election of delegates to:
a)       Manchester Shechita Board
b)      Manchester Jewish Rep Council
9.       A.O.B.
CURRENT MEMBERS OF THE MAHAMAD
a)      Parnas Presidente : Mordechai Maman
b)      Parnas Vice Presidente : Benjamin Hassan
c)      Treasurer: Yamin Ibgui
d)      Gabbai: Eli Shoshana
e)      Hon. Secretary: Dr David Marshall
f)       Ladies Committee Chair: Mrs. Elaine Marshall
g)      Mahamad: Mrs Loretta Hodari and Jacob Edelstein
Thank you in advance for attending – your support for this meeting is important.
On behalf of the Mahamad
*Nominations should reach the Hon. Secretary before SHABBAT enters on FRIDAY, December 9th 2021.
YOU ARE RESPECTFULLY REMINDED THAT UNDER THE PROVISION OF ASCAMA 28 YEHIDIM BEING ARREARS IN THE PAYMENT OF THEIR ACCOUNT FOR A LONGER PERIOD THAN SIX MONTHS SHALL FOFEIT THE RIGHT OF VOTING AT ALL MEETINGS
PLEASE NOTE: VOTING IS BY ATTENDANCE ONLY –  PROXY VOTES ARE NOT VALID FOR AGM's